Opening November 2022!
We are now accepting patients for our waitlist!
Who we are?
The Clinic at the Spotted Zebra Learning Center provides pediatric outpatient therapy services under the referral of a child's pediatrician or specialist. Currently speech and feeding therapy service are available.
Our speech-language pathologists are ASHA certified and licensed by the state of New York and follow evidence-based practice in evaluation and treatment of speech, language and feeding differences and disorders.
What do we provide?
Speech Therapy
Are you concerned that your child is not using words to communicate? Do you feel your child struggles to understand simple directions? Speech therapy can support children who present with differences or delays in communication.
Our therapists have experience in the evaluation and treatment of:
Articular and phonological disorders
Autism spectrum disorder
Delayed speech milestones
Developmental delays
Fluency disorders
Neurological disabilities
Receptive and expressive language disorders
Social pragmatic communication disorders
And more!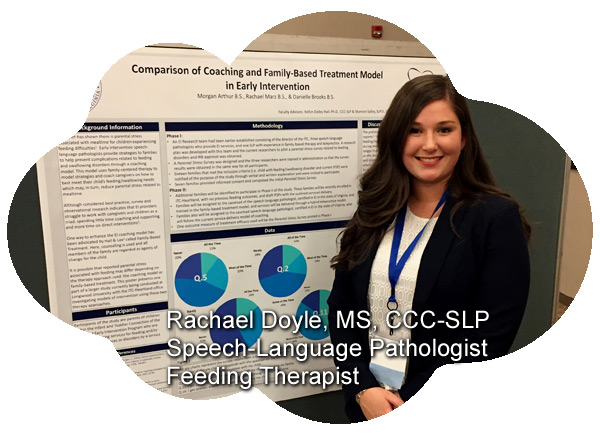 Feeding Therapy
Is your child having difficulty transitioning to table foods? Are mealtimes a struggle with your toddler or child? Are feedings with your infancy time-consuming and stressful? Feeding therapy can support child and their families around feeding, swallowing and mealtime.
Our therapists have experience in the evaluation and treatment of:
Dysphagia
G-Tube dependency
Pediatric feeding disorder
Food aversion
Failure to thrive
Limited feeding progression
Limited food inventory
Oral motor dysfunction
Infancy breast/bottle feeding
And more!
Do we accept insurance?
At this time, we are in the credentialling process with regional health insurance companies but are not yet accepting insurance. We are accepting private pay and are able to provide a superbill for you to provide to your insurance company.
If you are interested in insurance-based services, give us a call and we can give you an estimated timeline for out credentialling and acceptance of your health insurance.
How do I make an appointment for an evaluation?
To make an appointment, please give our office a call at 518-438-4800 ext. 100 and leave a message for our administrator, Rachel, or email us at TheClinic@spottedzebra.org.
What are the enrollment options?
We have a variety of enrollment options which include a more traditional preschool day of 2 ½ hours at Bizzy Beez and then a longer preschool day of 5 hours with a wrap around option for the working parent at Spotted Zebra.
When do children enroll?
Enrollment usually coincides with the beginning of the school year in September, but sometimes spots open up during the year.
How old does the child have to be to start Spotted Zebra?
Children must be turning 3 by December 31st.
Who should I contact about special education programming?
Please reach out to Sheri Canfield at 518-438-4800 ext. 101
I want to schedule an evaluation. How do I do that?
Please complete the online form here