Pre-K Programs at Bizzy Beez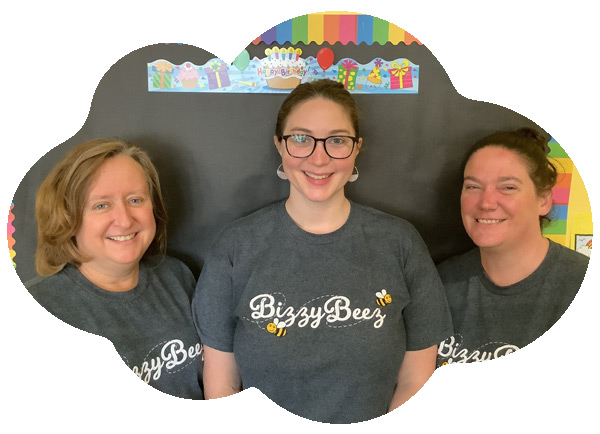 Bizzy Beez classroom is a traditional half day preschool model. The program offers a morning class for three year old's and an afternoon class for four year old's.
Early learning concepts are introduced through play based themes and activities. Social, emotional fine motor and gross motor skills are incorporated into all aspects of learning and can be seen with the use of sensory bins, dramatic play and crafting.
The teaching staff work to help children develop friendships and practice kindness, skills that they can carry throughout their school years ahead!
What are the enrollment options?
We have a variety of enrollment options which include a more traditional preschool day of 2 ½ hours at Bizzy Beez and then a longer preschool day of 5 hours with a wrap around option for the working parent at Spotted Zebra.
When do children enroll?
Enrollment usually coincides with the beginning of the school year in September, but sometimes spots open up during the year.
How old does the child have to be to start Spotted Zebra?
Children must be turning 3 by December 31st.
Who should I contact about special education programming?
Please reach out to Sheri Canfield at 518-438-4800 ext. 101
I want to schedule an evaluation. How do I do that?
Please complete the online form here